"The goddess Taleju once descended herself to Nepal in human form. The king was captured by her godly beauty and made the mistake of trying to violate her. The enraged goddess left a terrible curse behind ascended back to heaven. Later in his life the king repented his actions and built a temple for her diety and passionately prayed for forgiveness. The goddess then ordered him to choose a young girl to be worshipped as her vessel. The king followed and selected young innocent girls between ages of three and five for worshipping. These girls became known as the kumari. This story is based on the tradition of Kumari in Nepal."
Kumari are living goddesses – prepubescent girls are put through a selection test so that the best candidate can be chosen to become the human vessel of the goddess Taleju. The girls are screened for desirable physical attributes and qualities or traits that indicate the makings of a kumari. A kumari is worshipped and isn't allowed to have her feet touch the ground, among other regulations. However, it would seem that the rules that dictate a kumari's way of life are becoming slightly more lax – for example, in recent times kumari have been allowed to receive education via a private tutor during their years as a living goddess. When a kumari starts menstruating, however, Taleju is assumed to have left the vessel, and thus begins the young girl's re-transition into society.
The short webtoon "For the Sake of Sita" is about a young medicine students, Sangmin, who meets with the old kumari Sita during his volunteer abroad in Nepal and falls in love with her. After knowing this fallen goddess, who used to work as a prostitute, day by day, he finally marries Sita and moves to Korea with her. Unfortunately, one year later, Sita suddenly dies. The doctor prays and begs to god to bring Sita back to life. In exchange of Sita's life, the doctor gives up his (-) and comes back to the years of Sita's childhood through time travelling.
This webtoon is licensed by Line Webtoon and is free to read online. Click here if you didn't read it yet and want to give it a try.
Warning!!
I got the sight of a few comments about this webtoon disapproving the aspect, that the author used Nepalese culture in a not realistic way. Nowadays, even though the culture of kumaris is still alive, they are not threated as unpure people in society, but they are even supported to get education and have a normal life. So please make your research about the whole kumari and Nepali culture, instead of believing the information given in webtoon are completely true and reliable.
There are some complicated parts of plot, which weren't explained clearly, so I decided on clarifying them, while taking look at the plot.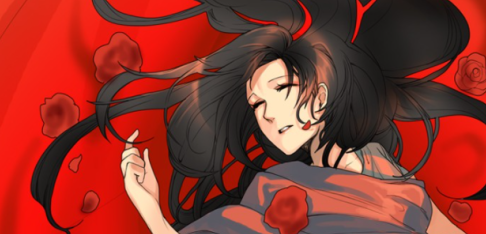 How did Sangmin prevent Sita's death?
All he did was basically keeping Sita away from red light district where she got venereal disease, the main reason why she passed away back in Korea. He didn't make any other big changes in her life, since he thought that this might ruin her known future. He couldn't tell her not to become kumara. Even curing Sita's young brother, Hadaru, is too risky, because it might have ended up like her family didn't abandon Sita.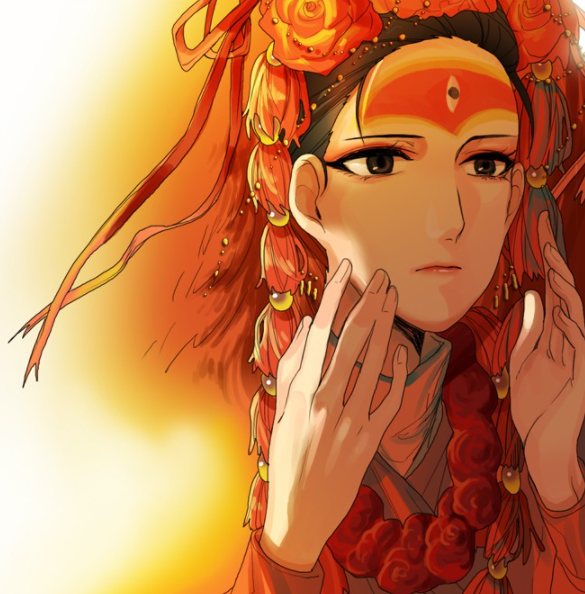 What means giving up his "Sita" ?
In order to answer this question, we should first take a look at Sangmin's emotions towards Sita deeper. Through an after-mentioned memory of his childhood, we openly see that the deep reasons which made Sangmin mentioned as a unsuccessful doctor. Back to his childhood he used to be mad of his always-busy father and that made him reflect his bad behaviors to his mother. Because of the car accident, in which he lost his unborn brother, he always runs away from his responsibilities, because he thinks he doesn't deserve to be someone curing other people. Deep down inside, he annoys himself because of all those other people who talks behind his back. Sita is the only person who supports him truly and doesn't judge him because he is afraid. Sangmin treasures Sita above a normal value, he makes her his only life purpose. In the end making an exchange between his purpose of living, let her go and live her own life with other Sangmin, and Sita's life is the only way of solution for him.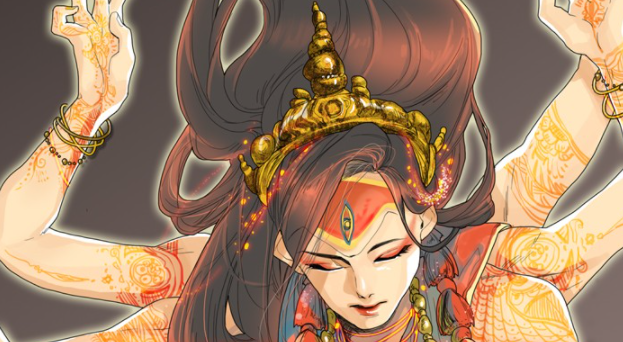 Why did the goddess thank Sangmin after his death?
After his soul was taken back to the place where he met the goddess first, he thanks her, who allowed him to save Sita from her inevitable fate. But instead the goddess says she should be the one thanking. As we all know, a kumari is the vessel of goddess Taleju, in others words her embodiment. While loving Sita, Sangmin actually fell in love with the goddess herself, and the goddess in Sita loved him, too. The goddess thanks him for everything he did for Sita, aka. herself. In afterlife Sangmin finally comes together with his true love eternally.
Conclusion
"For the Sake of Sita" is a in 13 chapters fulfilled love story, that makes you laugh and cry, regardless of how many times you read it. (I am speaking as someone who had reread this webtoon 4 times : D ). The story itself is really interesting, even though the story-telling is a little bit complex in some chapter. The two main characters are pretty flat and common, to be honest, only interesting character for me is Sita Ramlo). The artwork is awesome in my eyes, nothing too fancy, but it suits the whole atmosphere of webtoon so well. To sum up, "For the Sake of Sita" is maybe not one of my favorites, however, it is always enjoyable every time I read.
I hope you enjoyed reading my review. Have a great day! ≧◡≦